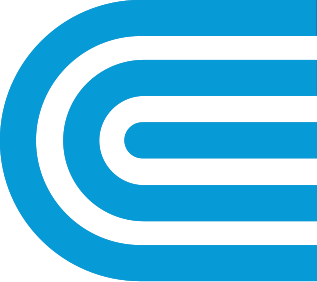 Con Edison retiree clubs provide a wonderful opportunity for retirees and their spouses to catch up with past coworkers and make new friends. Clubs represent Con Edison as a whole and bring together individuals with a wide range experiences from across the company. Union and management, gas and electric, supervisors and subordinates—all former employees are welcome and encouraged to join. Chapters are located throughout the tristate area, as well as Arizona, the Carolinas, and Florida.
Members can share stories, attend informative talks by guest speakers, discuss topics of specific interest to seniors, and get first-hand information from company representatives. Informative and fun, clubs give members the chance to meet and mingle by hosting outings to sporting and cultural events, luncheons, holiday parties, and companywide annual reunions. Clubs are free to join, though some small membership dues may apply.
Edison Retirees Email Connection
Join the more than 1,300 Con Edison retirees who have signed up for the Connection mailing list. Subscribers receive club news, event invitations, and discount information. To subscribe, email us your name, postal address, telephone number, email address, and the department you worked in at Con Edison.
Clubs
Metropolitan Area
The New Jersey Club
President: Dorothy Lentz
Telephone: 1-201-692-1579
Email: D.Lentz@juno.com
The Metropolitan Club
President: Theresa Hogan
Telephone: (212) 348-6959
The Westchester Club
President: Edward H. Bendlin
Telephone: 1-203-264-7728
Email: EBEB220@aol.com
The Long Island Club
President: Susan Matos
Telephone: 631-666-0928
Email: MatosS56@gmail.com
The Staten Island Club
President: William N. Coyne
Telephone: 1-718 -761-1255
Cell: 1-917-373-5651
Email: WmCoyne@Verizon.net
Florida
The Northeast Florida Club
President: Thomas Brand
Telephone: 1-386-446-9628
Email: tbhivoltage@cfl.rr.com
Southwest Florida Club
President: Barry Gerenstein
Telephone: 1-239-417-9052
Email: cblstew1@yahoo.com
The Gold Coast Club (Southeast Florida)
President: Richard Alverzs
Telephone: 1-561-626-7584
Email: alverzsr@comcast.net
Villages Con Ed Retirees Club
President: Joe Devoti
Telephone:1-516-459-5063
Email: wileedevo@verizon.net
Midwest
The Arizona Club
President
: Betty Hamilton
Telephone
:
1-928-252-3314
Email
:
Tweedlethree@gmail.com